Michel Grüner - Yu-gi-oh! Players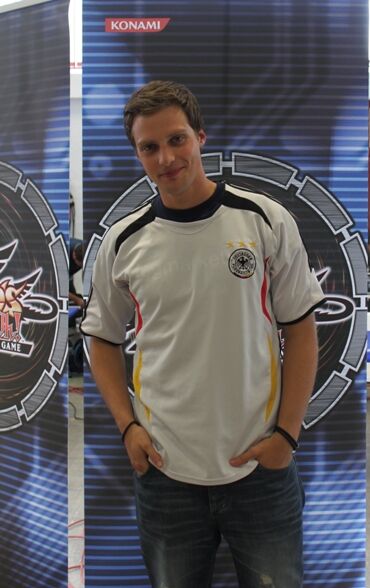 Achievements
Michel Grüner is a German player. He currently lives in Munich and was born in Würzburg.
In 2006 he won the German National Champion and the Pharaoh Tour.
Feature Match
In 2007 he was one of the finalists of the Pharaoh Tour and won the DS World Championship 2007.
In August 2009 he participated at the SHONEN JUMP Championship in Indianapolis, Indiana
click!
The September 26, 2010, Michel won the first ever European YCS where 1286 players were gathered, defeating Eden Zamir from Israel. He used an "X-Saber" Deck.
On July 17, 2011 in Madrid, Spain, Michel Grüner won the European Championship with his "Tengu Plant" Deck, defeating Sami Sekkoun from the UK and his "Gravekeeper's" Deck.
Feature Match
On February 15, 2013, he posted a video where he claimed he was quitting Yu-Gi-Oh!.
Video
However, after an unknown period of time, he returned to Yu-Gi-Oh! and came in second at the 2013 European Championship (
feature match
), but later went on to win the 2013 YCS Brussels.
click!
2013, 1st September - 31th December Format